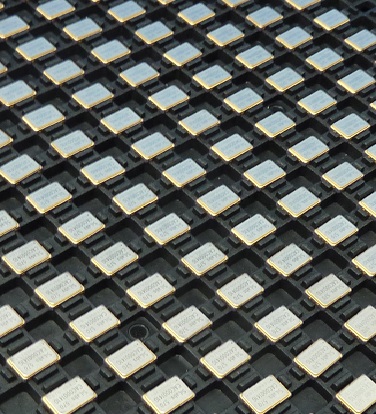 Silicon Labs Si570 Oscillators
SDR-Kits are one of few stockists worldwide to offer these products at competitive prices!
Sold Singly or in Quantity
SDR-Kits holds considerable stocks of the Si570 family of Silicon Labs programmable Crystal controlled Oscillators since these devices have become popular in both Professional and in Radio Amateurs Local Oscillator projects.
Si570 devices offer high performance, low jitter and low sideband noise and are therefore deployed in some highly rated Commercial and homebrew Amateur Radio equipment currently on the market.
Available from our Webshop:

Si570 CAC000141DG CMOS (210 MHz Max)
Si570 BBC000141DG LVDS (280 MHz Max)
Si570 DBA000107DG CML (1417 MHz Max 20ppm)
Si570 DBC000107DG CML (280 MHz Max 20ppm)
Please note that all Si570 devices sold by SDR-Kits are sourced from the Manufacturer's Authorized European Distributor.