Magi-Cal® Automatic SMA Calibrator
New Product! Magi-Cal® Automatic SMA Calibrator for DG8SAQ VNWA 3 Series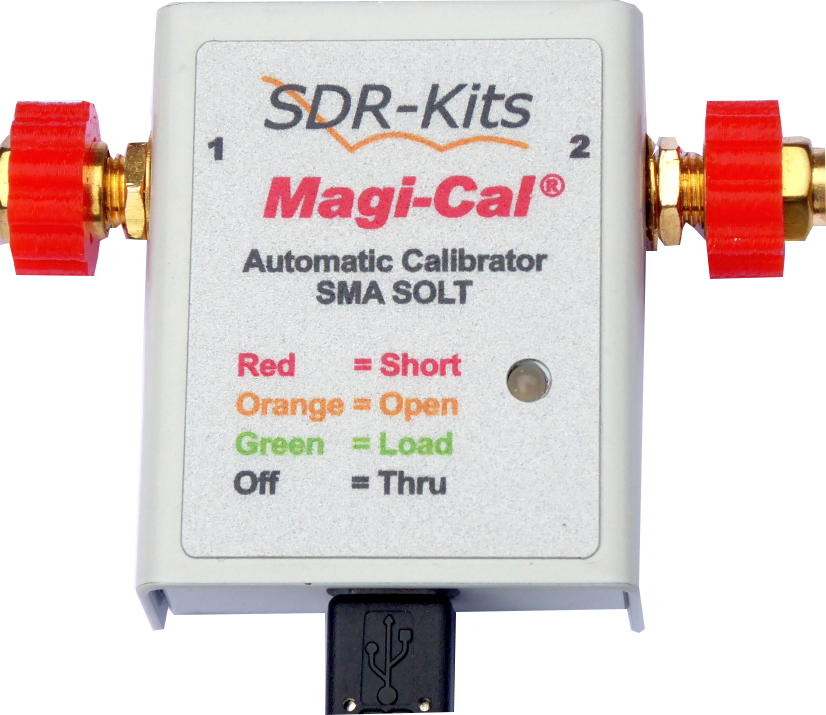 Automatic 1 or 2 Port SOLT Calibration


Quick and Easy Procedure

Consistent high quality Calibration


Reduces handling errors

A new product from the Designer of the DG8SAQ Low Cost 1.3 GHz Vector Network Analyzer, the Magi-Cal® is an automated SMA Calibrator for use with the VNWA 3 Series.
Normally, VNWA calibration process involves a lot of connect/disconnect cycles of the various calibration standards.This is time consuming and can be prone to handling errors - measurement results with vector network analyzers are only as good as the quality of the performed calibration.
The Magi-Cal® performs an automatic one port or two port VNWA calibration with a single connect cycle.
Covering the full frequency range of the VNWA, the Magi-Cal® offers a good quality of calibration up to 1 GHz that is on a par with that achieved with Premium Calibration parts. Calibration above 1 GHz is limited by actual VNWA performance same as when using manual calibration.

Each Magi-Cal® device is individually commissioned and calibrated, and the model parameters are stored within the Magi-Cal® hardware itself. This gives the added benefit that the unit can be quickly and easily used to calibrate multiple VNWAs.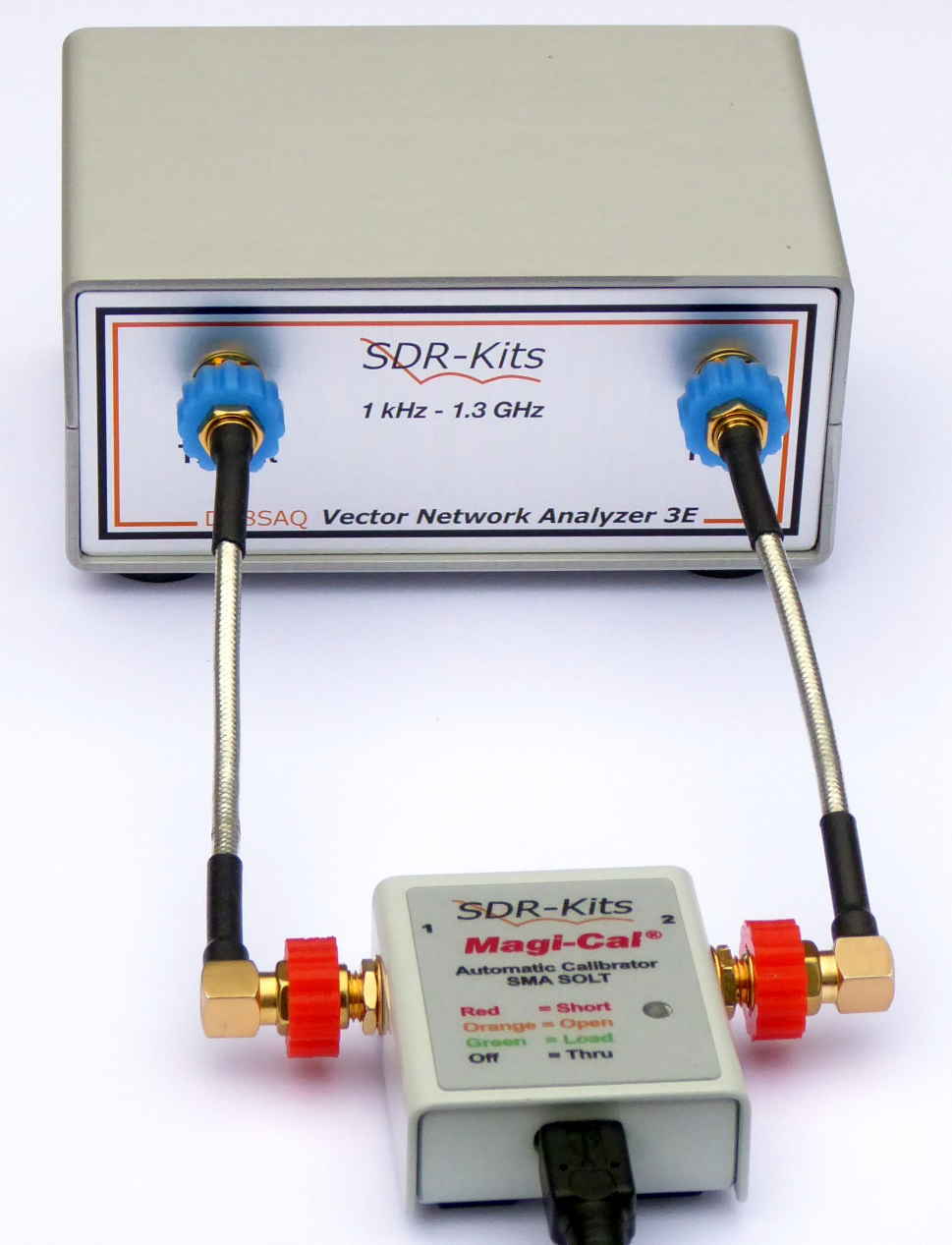 The Magi-Cal® device contains two sets of reflect calibration standards for either rf port, and a thru calibration standard potentially connecting port 1 to port 2.
The standards can be connected internally to the two ports via USB control.
An indicator LED displays the currently active standard, e.g. if the LED is lit red, then both ports present a short.
Upon connecting the Magi-Cal® to a computer USB socket, the LED indicates functionality of the device by briefly flashing up in the sequence red-orange-green-OFF.

Package Contents:
- 1pc Magi-Cal® Automatic Calibrator
- 1pc USB Cable 2m long with fitted ferrite

- 2pcs RG223 Cable 22 cm long with straight and right angle SMA connectors

- 4pcs SMA Spinner Grips
- Operating Instructions
Specification:
Automatic VNWA two port Short, Open, Load and Thru (SOLT) Calibration device

Supports one-port (S11 and ) and full two-port (S11, S12, S21, S22) Calibrations

Frequency Range dc...1 GHz with reduced accuracy to 1.3 GHz

Supports all VNAs that are operated with the DG8SAQ VNWA Software, eg VNWA 2, VNWA3, VNWA3E, VNWA3SE, N2PK-VNA and the FA-VA5 Antenna Vector Analyzer

supports plug-and=-play and plug/unplug at any time

Requires DG8SAQ VNWA software version 36.7.8 or above

Uses VNWA LibUSB driver, no separate driver installation required, however at present no Linux/WINE support