QRP 2000 USB Controlled Synthesiser Kit (Discontinued)

Developed by QRP2000-Design team:

Tom DG8SAQ, John (SK) G8BTR, Alan M0PUB, Guido PE1NNZ, Steve G0XAR & Jan G5BBL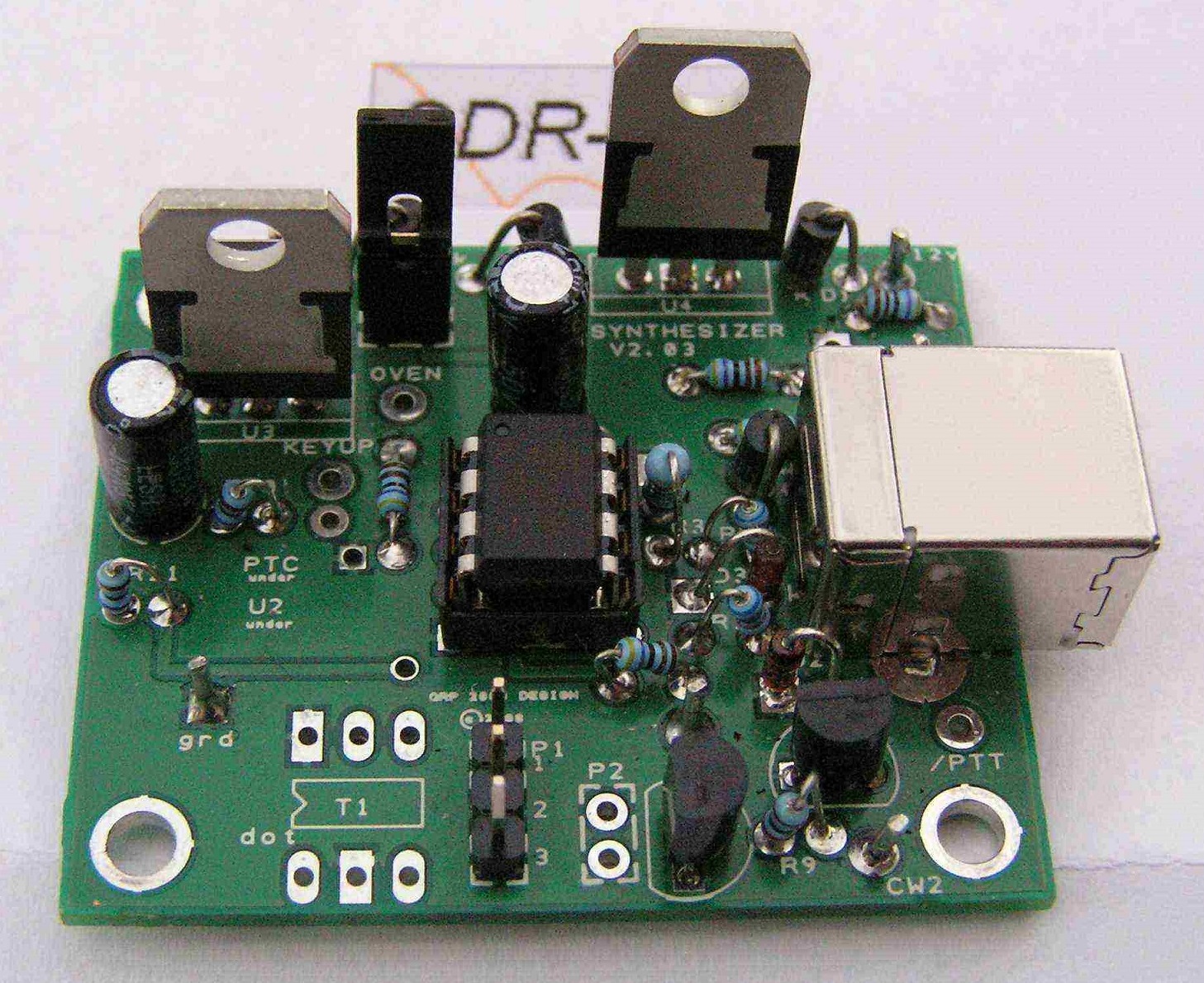 After 14 successful years, we have taken the decision to discontinue this Kit. A factor in this decision has been the worldwide component shortage, which has seen the Si570 chips significantly rise in price and become difficult to source. This page will remain to provide information and documentation for existing kit owners.

Main Applications

Full Band or Multi Band coverage of Softrock RXTX V6.1 and V6.2 transceivers (use Kit 1 CMOS version)
Standalone Operation (without PC connection) with Last Frequency Remember supported (Modification required)
External Local Oscillator for other SDR hardware Projects using PowerSDR application
Wide range test oscillator output frequency programmable in steps < 1 Hz
Basic Specification
Frequency Range Kit 1: 3.5 MHz to 210 MHz for Kit 1 (10-160 Mhz specified by Silabs) and Kit 2: 3.5 MHz up to 280 MHz (10-280 MHz) specified by SiLab for C-grade LVDS device supplied) Si570BBB Device up to 945 MHz (810 MHz specified by Silabs) available

Stability +/- 50 ppm CMOS or +/- 20 ppm LVDS versions

Output: Square wave : CMOS version 2.6V pk-pk 15pF , LVDS version 0.7V pk-pk into 100 Ohm

Power Supply: USB Powered or +5V to +12V Power Supply approx 100mA

PCB size 41 x 48 mm

Suitable for constructors with some previous experience of kit building experience like Softrock Projects

This Kit uses the Silicon Labs Chip SI570, an "ANY-RATE I2C PROGRAMMABLE XO", which is a 7x5mm 8 pin integrated frequency synthesizer, that can generate almost any frequency between 3.5MHz and up to 945 MHz depending on the Si570 chip used. The ready programmed ATMEL connects to the PC via the USB port
Complete kits supplied including quality double-sided PCB, a programed Atmel ATTiny85 Micro-Controller and Si570 chip as ordered.
QRP 2000 Documentation
QRP 2000 Software
Download latest Digitally Certified Driver Windows 7, Vista (64 bits and32 bits) - this is the latest driver required for Windows 7 and Vista which also suitable for older Microsoft OS courtesy of Fred Krom (PE0FKO)
Current PowerSDR Software for SDR Current version of PowerSDR application with Softrock extensions provided by Guido PE1NNZ through Sourceforge
Latest PowerSDRS R40 Installation Documentation Updated PE1NNZ PowerSDR Documentation
Rocky V3.6 SDR Application Software Download Alex VE3NEA's Rocky 3.6 Program with USB AVR support  - thanks to Alex for providing this support.
Latest V4 USB_SYNTH - Stand alone application to set Si570 Frequency:
Tom DG8SAQ has written a cute application to set the frequency of theSi570 which may be downloaded from the link above.
-The frequency may be set to the nearest Hz......
-Or a Multiplication factor (in fractions) or Frequency offset (IF offset) may be specified ..
-Applications include RX Local Oscillator and VXO for TX applications, Test Oscillator or QRSS Beacon etc.
-Picture right shows the Setup screen and the configuration options.
-Last Frequency Remember - Option for Standalone applications
-SI570 Speed grade can be set for optimum use of C-grade device